Outbreaks underline critical need to ramp up health systems: Tedros
[ad_1]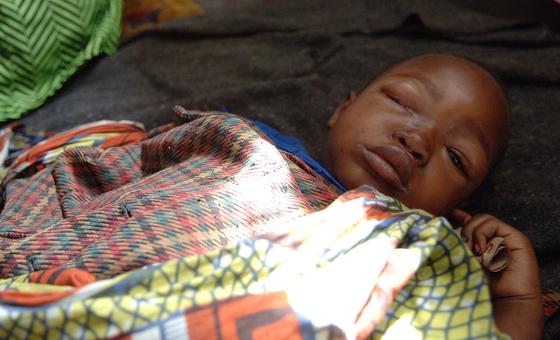 The call comes against a backdrop of Marburg and mpox outbreaks, the more than 10,000 COVID-19 deaths still being reported weekly, and the ongoing emergency response to the deadly earthquake in Syria and Türkiye, WHO Director-General Tedros Adhanom Ghebreyesus said.
"Together, these current conditions point to the critical need for all countries to build health systems" that can successfully handle such emergencies, he said.
Recalling his recent visit to Syria, he said that more than a decade of conflict has left the country's health infrastructure unable to cope with the aftermath of the recent earthquake, with town after town destroyed, unfolding as a demonstration of the legacy of war.
Recent outbreaks are also a stark reminder of the urgent need to strengthen health systems, he said.
Marburg threat
To address the recent outbreak in Equatorial Guinea, WHO is working with authorities to prepare to rapidly detect any suspected cases of Marburg, a rare Ebola-like virus that has a fatality rate of up to 88 per cent.
To date, nine deaths have been reported, with no currently confirmed cases in neighbouring Cameroon and Gabon.
Vaccines are being developed, and Equatorial Guinea will be involved in any related decisions on clinic trials, he added.
Dr. Abdi Mahamud of WHO said that lessons learned from the COVID-19 pandemic have already unfolded in a current drive to boost surveillance efforts in nearby countries.
Mpox a global emergency
While WHO acknowledged ongoing efforts and the continued decline in mpox cases, he said more than 30 countries are currently reporting cases.
"The outbreak remains a public emergency on a global scale," Tedros cautioned.
In addition, concerns persist about underreporting, particularly in nations where prior cases have been reported, he said, calling on all countries to maintain surveillance efforts.
A rare viral disease primarily occurring in tropical rainforest areas of Central and West Africa, mpox outbreaks have emerged in other parts of the world, affecting 110 countries affected, with reports of more than 80,000 cases and 55 deaths.
10,000 deaths 'too many'
Reports of COVID-19 pandemic-related hospitalizations and deaths have declined, but there are still 10,000 deaths reported weekly worldwide, WHO's chief said.
"This is 10,000 deaths too many for a disease that can be prevented," he said.
Subvariants of the Omicron strain also remain a cause for concern, based on their increased transmissibility and ability to kill.
Tracking disease origins
Given the millions who died and were affected by COVID-19, Tedros said that definitely finding the origin of the pandemic is crucial, for scientific and moral reasons, to prevent the next disease outbreak.
"Morally, it is important to know how we lost our loved ones," he said. "We need to push until we get the answer to the origins and how this pandemic started."
The origins of COVID-19, Ebola, Marburg and other diseases are unknown, but investigations are ongoing.
While WHO does not have the power to go into a country at will to do relevant studies, its Scientific Advisory Group for the Origins on Novel Pathogens (SAGO) has been clear on what the next steps are.
[ad_2]